welcome to another year-end pondyblog instalment. okay, i know, it's late. again. let's just say that crushing illness, biblical flooding, the late season meltdown of my belovedly frustrating steelers and other end-of-days omens contributed to my writerly malaise. it's a bit of a condensed affair this time around – in any event, below are some of my faves and otherwise o' the year that just passed. top 10 albums are in no particular order, aside from the first pick. thanks for reading – and here's to a reinvigorated pondablog for 2013! um, i hope.
Albums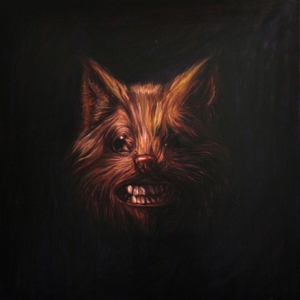 Swans – the seer
a tour de force, the seer channels a virulent heart of darkness vibe. m. gira, his superb band and a crew that includes the likes of ben frost, jarboe, karen o, members of low and akron/family are on a mission, heading up the river to face the glories and horrors of the human condition, ecstacy, agony, the pale devil and the holy ghost, the works. this album is a grand gesture (three of the 11 songs exceed 19 minutes, including the mesmerizing title track and stunning/stunned closer "apostate") and it works magnificently – thanks no doubt to gira's possessed, hypnotic vision. gira's actually commented that the seer has been some three decades in the making – and you can hear the blood, sweat, tears and gristle of life in these grooves.
Andy stott – luxury problems
the narcoleptic house and disembodied vocals of "numb," the opening track from mancunian andy stott's luxury problems, hint at the delicious dread to come. but it's what follows that really cements this album's stentorian pedigree. "lost and found," a terrifyingly awesome leviathan of sound and undertow, sounds like sunn o))) gone electro; "sleepless" recalls the magisterial ferocity of techno animal's landmark re-entry; and "up the box," with its gummed up breakbeats and snares, is jungle slowed down and rewound on purple drank.
Robert hood – motor: nighttime world three
nearly 20 years ago, detroit's Robert Hood released Minimal Nation and helped set the template for a pared down and hugely influential strain of techno. thankfully, his penchant for innovation hasn't slowed with age. now nearly 50 and living in alabama, hood – who also helped found the seminal underground resistance – has released an album of radiant electronic music with motor. it's a lush, bittersweet offering, a love letter of sorts to the sounds of detroit. yet this is no simplistic colour-by-numbers homage: from the acidic squelches of "better life" (a play on inner city's radiant "good life"?) to the glowing glockenspiel funk of "black technician," from the unfurling sonic tsunami of "slow motion katrina" to the deep kick of "torque one," hood leaves his indelible touch all over this magical album.
Windy and carl – we will always be
dearborn, michigan's fave drone couple, windy and carl, once again bring the sweetest noise this side of the abyss. we will always be ebbs, flows and glows, perhaps most magnificently on the aptly titled "fainting in the presence of the lord" – an epic, stringed exploration of the transcendent that hovers for 18-plus glorious minutes.
Kasra – fabric mix
nearly a decade ago brooklyn's dj clever released troubled waters, an awesome left-field offering on offshore recordings – and thereby rekindled my love of drum 'n' bass, which had waned in recent years due to scene orthodoxy and a techstep sound that had painted the genre into an aural corner. not much has has happened since then to massage my ears – at least, not until 2012 and kasra's fab fabric mix. this is drum 'n' bass for the 21st-century, a roiling beast that incorporates the wobbles and wallop of prime dubstep with the tempo and space of techno. the mix opens with the stealthy version of rockwell's "underpass" by Alix Perez, ends with the rampant artcore of stray's "timbre (vip)" and enthralls throughout.
Peaking lights – lucifer
king tubby lands in wisconsin and channels himself via a husband-and-wife duo immersed in day glo bass and chugging rhythms. if that don't satisfy yer low end lustings, you can check out the new dub version of the album, the quite excellently titled, er, lucifer in dub.
Lower dens – nootropics
on nootropics, lower dens – the baltimore outfit led by jana hunter (who's also released some ace solo offerings that bring to mind a slightly more coherent grouper) – offer an addictive combo of dream pop, krautrock vibes and a keen sense of space. "brains" grabs you with its understated motorik groove;  "propagation" drifts into prime slowdive territory with a glistening guitar sheen; "lion in winter pt. 1"  may be beatless, but it throbs with a darkened, insistent pulse nonetheless.
How to dress well – total loss
tom krell's spectral r 'n' b showers the listener on total loss, a meditation of sorts on grieving and, er, loss. how to dress well adopts the mantle of ghostly funk that james blake championed last year; the result is a reverential listen, yet one  that also captivates thanks to its subtle, seductive grooves.
Dirty three – toward the low sun
everyone yakked last year about the return of the increasingly turgid godspeed, but the real kudos for instrumental sturm, drang and heart-tuggery belonged to australia's dirty three. spearheaded by violinist warren ellis (who also happens to moonlight for nick cave and the bad seeds and grinderman), this power trio has been releasing absorbing albums for years, a mix of raw heft and surprising delicacy. toward the low sun continues this trajectory – it begins with the freakout session that is "furnace skies" and proceeds with its considerable charms, which range from the scattershot snare and stumbling piano of "sometimes i forget that you've gone" to the acid-drenched rawk of "that was was." their sweat-soaked show at the biltmore was one of the live treats of the year, too.
Sun araw & m. Geddes gengras meet the congos – icon give thank
in which two L.A. freak rawkers abscond to jamaica, meet up with reggae icons the congos and bathe in rich, deep, dubbed-out psychedelia. all praise be to fractal jah.
10 more for 2012
Mount eerie – clear moon / ocean roar (i know, that's actually two albums, but they were released back to back so i'm treating them as a single unit. don't like it? whatevs!)
Daphni – jiaolong
various – Shangaan shake
Dirty projectors – swing lo Magellan (also worst cover of the year winner!)
Flying lotus – until the quiet comes
Spiritualized – sweet heart sweet light
Dead can dance – anastasis
frank ocean – channel orange
bell witch – longing
maya jane coles – dj kicks mix
Tunes
Reissues
Sleep – dopesmoker
Sunn o))) – øø void
My bloody valentine – everything
Mixes
Eats everything jungle mix – Louis Louis podcast
d/r/u/g/s – crack magazine mix
evol – fact mix
beneath – fact mix
scb + john Osborne – mnml ssgs mix
carsten jost and Lawrence – betalounge mix
joy orbison – resident advisor mix
nina Kravis – resident advisor mix
sei a – crack magazine mix
treat of the year
columnus metallicus, thequietus.com
scam of the year
ariel pink
"I really wanted to make the worst thing, the thing that even people who liked bad, terrible music wouldn't like, the stuff that people would ignore, always. Something really, really stupid. Something that is destined for failure."
– congrats ariel, you're there!
RIP
ravi shankar, elliott carter, donna summer, david ware, adam yauch, dave brubeck, larry hagman.